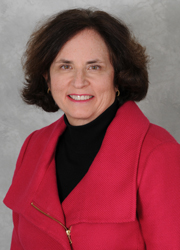 30 Garfield Place Suite 750 Cincinnati OH, 45202
30 Garfield Place
Cincinnati
Ohio
45202
US
I have practiced exclusively in the area of family law for the past thirty years and have worked in the collaborative law group since the inception. It will be the client's choice as to whether the collaborative process offers the best potential for a resolution. I am an advocate of the model because I find that an acceptable settlement is more likely to be reached when a husband and wife and their two lawyers are working together to find solutions. Generallly people are more motivated to reach settlement when they are actively involved in the problem solving process. Collaborative law allows more opportunity for creative agreements and styling an outcome that is needed for each person to feel satisfied.
Firm
Beth Silverman & Associates, LLC
Undergraduate Education
B.S. Miami University 1978
Postgraduate Education
M.S. Corrections Xavier University 1981
Law School
University of Cincinnati School of Law 1984
Practice Area(s)
Child Custody and Visitation, Child Support and Alimony, Collaborative Practice, Domestic Violence, Enforcement, Property, Relocation, Taxation, Qualified Domestic Relations Orders
Membership Positions
Member of Collaborative Law Group since inception.
Professional Activities
Previous chair of Cincinnati Bar Association Domestice Relations Committee
Member of Cincinnati Bar Association Grievance Committee for professional discipline